About Us

Elite Tax Professionals, LLC has over 30 years of combined background experience. We understand that it may be difficult to entrust your financial needs in the hands of strangers but we strive to provide the best analysis and direction to our clients.
Danielle R. Hall - Owner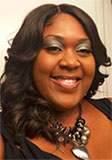 Danielle has over 8 years of experience in tax preparation analysis and consultation. She gained her education from Wayne State University and the University of Phoenix with Bachelor's Degree in Information Technology and MBA in Project Management. Prior to providing direct services in taxes, she excelled in positions as a Financial Analyst and Contract Administration working on multi-million dollar projects in budgeting, contracting, invoicing, purchase orders, and insurance requirement validation. In the past 5 years focusing on tax management she has honed in on the skills it takes to guide her clients down the right path to save money on their current and previous year's tax returns.
---
Alfred Hall - Sr. Financial Services Consultant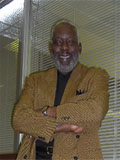 Alfred Hall Jr. has almost 30 years of experience in Financial Service planning. He established
EARS FINANCIAL SERVICES, LLC (EARS)
in March of 1986. The letters EARS forms an acrostic for "Educate And Reach Success". We believe our ideal client is an educated client. We are an independent wealth creation and management firm representing multiple A, A+ rated insurance companies.
We offer Safe Money Investing With Predictable Outcome! What We Do~We specialize in Income Planning strategies utilizing current tax laws and tax favored investments that capture market growth with absolutely no risk of losses to principal gains, Guaranteed! This insures that our clients will never lose money to
volatile
markets thereby decreasing or eliminating the possibility of running out of money during retirement.

---
Kenita Clark - Accounting / Quickbooks Consultant
Kenita Clark has approximately 15 yrs of experience in offering accounting services for various companies. She is a graduate of University of Phoenix with a Bachelors of Science in Business/Accounting . She is well versed in corporate, small business, and consulting services on an individual basis. Areas of expertise are payroll, cost accounting, reconciliations, QuickBooks set-up & training, and much more.